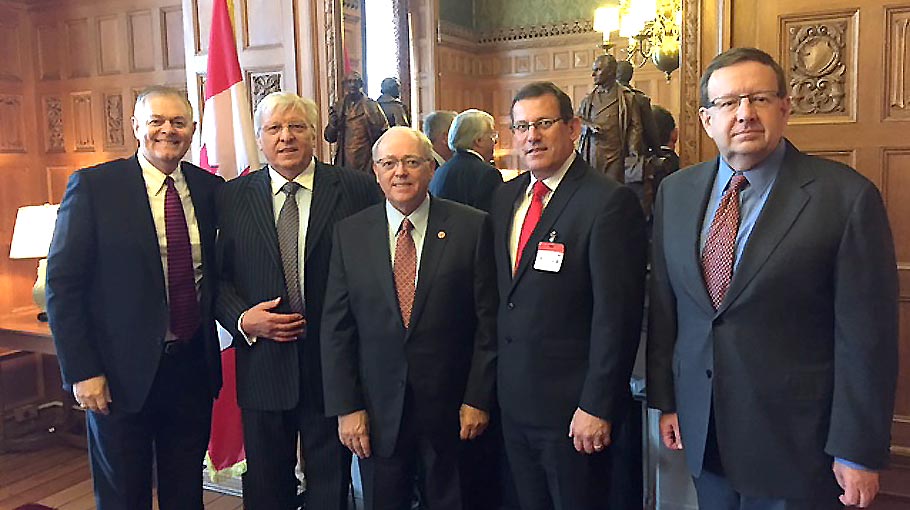 Stuart Hall, Dudley Chapman and Chuck Furey from Forecast Technology Ltd flew to Ottawa to meet with representatives of the Canadian Government, including the Speaker of the House and The Usher of the Black Rod.
The presentation focused on how Forecast Technology's tracer could identify the source of deliberate discharging of oily waste in the sea. This system makes sure that only safe and well-run ships come into a subscribed country's native waters, thereby increasing the confidence of the public in how the Government protects the marine environment.
The Government of Canada has taken a bold global lead by issuing the Oceans Protection Plan to ensure Canada's marine environment is protected.
Forecast Technology would like to see more governments, businesses and other stakeholders begin to co-operate to hold all vessels to account, with a view to eliminating such oily discharges into the world's oceans.
For further information regarding this article or any of our products simply contact our team.
Get In Touch
27th September 2016 | Article by: Forecast Technology