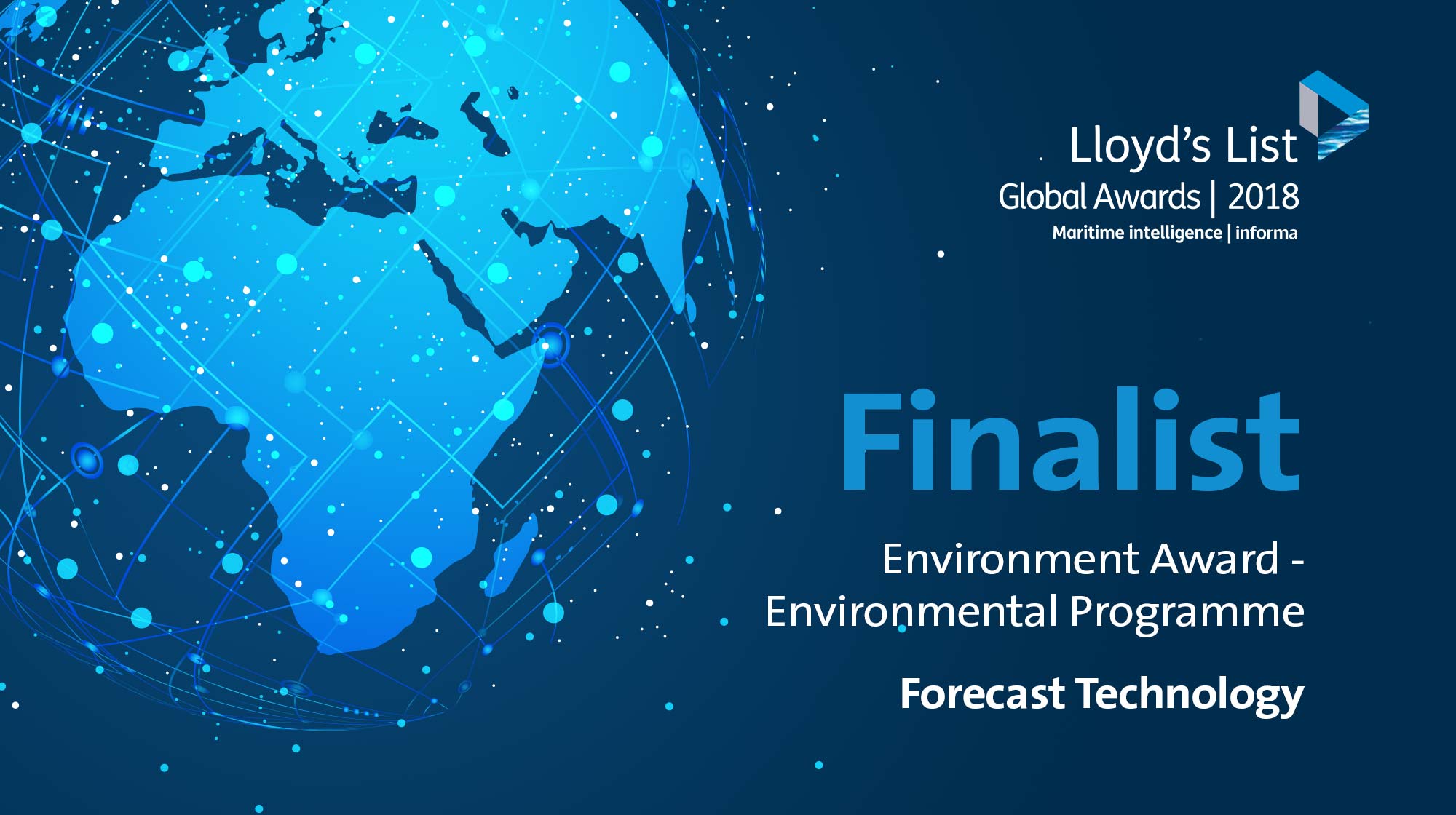 Aimed at recognising best practice across the global maritime community, the Lloyd's List Environment Award honours the institution, company or individual that has demonstrated outstanding contribution to reducing marine pollution from maritime sources.
"For my colleagues and our supporters, to be selected as finalists is an acknowledgment of the hard work and hours that have gone into building the business", said Dudley Chapman, CEO. "Our innovative technology will benefit both ship owners and regulators who adopt its use, but more importantly, it serves our mission to reduce marine pollution, globally."
Judges will be looking for tangible metrics by which success can be measured.
The winners will be revealed at the Lloyd's List Global Awards ceremony on the 11 December at the Hilton Park Lane in London.
Article by: Forecast Technology